Xmas Gifts
The holiday season, with its twinkling lights and warm, spiced fragrances, invites us to pause and appreciate the remarkable individuals who guide our intellectual journeys. Teachers, the steadfast navigators of knowledge, deserve a special place in this festive celebration. Through rain and shine, they stand at the helm, nurturing minds and sculpting futures. As we gather with loved ones, it's only fitting that we extend our appreciation to these dedicated souls.
Flowers from Flower Chimp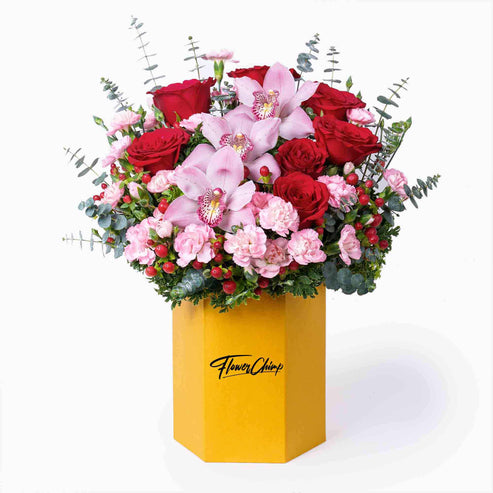 A bouquet of fresh, vibrant blooms is a timeless gesture of affection and appreciation. Each petal carries the essence of nature's beauty, offering a burst of colour and fragrance that brightens any space. Flowers convey sentiments of love, gratitude, and admiration, making them a universally cherished gift.
Top 10 Christmas Gift Ideas for Teachers 2023
Top 10
Succulent Plant from Flower Chimp

Customized Leather Notebook

Online Course Subscription

Gourmet Tea or Coffee Set

Personalized Teacher Tote Bag

A Collection of Handwritten Thank-You Notes

Artisanal Chocolate Box

A Personalised Teacher Appreciation Plaque

Custom Illustration of the School

A Relaxing Spa Day
The Essence of Teacher Christmas Gifts
Teacher Christmas Gifts
Gift-giving is not merely a material exchange; it is an embodiment of gratitude and appreciation. When selecting a gift for a teacher, consider the message it conveys. It should reflect thoughtfulness, recognition, and a touch of personal connection.
The act of giving transcends the physicality of the gift itself. It's a language of gratitude, a silent testament to the profound impact a teacher has on our lives. When selecting a gift for a teacher, consider the intangible emotions it carries. It should whisper gratitude for the knowledge imparted, acknowledge the tireless dedication, and weave a thread of personal connection. Each gift, be it modest or grand, should resonate with the sentiment - "You are valued, and your influence is cherished."
Customized Leather Notebook: A beautifully crafted leather notebook with the teacher's name or a special message engraved on the cover.

Gourmet Tea or Coffee Set: A selection of high-quality teas or a set of exotic coffee blends presented in an elegant gift box.

Scented Candle Set: A collection of premium scented candles to create a calming ambiance in the teacher's home.

Personalized Teacher Tote Bag: A sturdy tote bag featuring a design related to their subject or a heartfelt thank-you message.

A Relaxing Spa Day: A voucher for a day of pampering at a local spa, offering a well-deserved break from the demands of teaching.
Christmas Presents for Teachers
Christmas Presents
Finding the perfect gift for a teacher is akin to unravelling a treasure map. It requires a delicate balance of understanding their preferences, respecting professional boundaries, and acknowledging their invaluable contribution.
Selecting a gift for a teacher is an art, a nuanced dance between appreciation and respect. It's about understanding their quirks, discerning their passions, and respecting the professional boundaries that define the teacher-student dynamic. It's acknowledging their unwavering dedication without overstepping the line. It's about finding that exquisite balance, where the gift mirrors the profound impact they've had on you.
Bookstore Gift Card
A gift card to a local bookstore, allowing the teacher to choose books that pique their interest.
A Chocolate Bouquet from Flower Chimp
A selection of handcrafted chocolates from a local chocolatier, indulging the teacher's sweet tooth.
A Handmade Quilt or Throw
A cosy, handmade quilt or throw to keep them warm during the winter months.
Teacher Xmas Gifts
Xmas Gifts
From the traditional to the innovative, the choices for teacher Christmas gifts are as diverse as the individuals who receive them. It's not about the price tag, but the sentiment behind the gift.
In the realm of teacher Christmas gifts, the choices are as diverse as the individuals who grace the halls of education. From the timeless elegance of a leather-bound journal to the whimsical charm of a hand-painted mug, the options are boundless. It's not about the monetary value attached, but the sentiment woven into each thread of the gift. A thoughtful gesture, regardless of cost, speaks volumes about the appreciation you hold for your teacher.
A Plant or Succulent Garden from Flower Chimp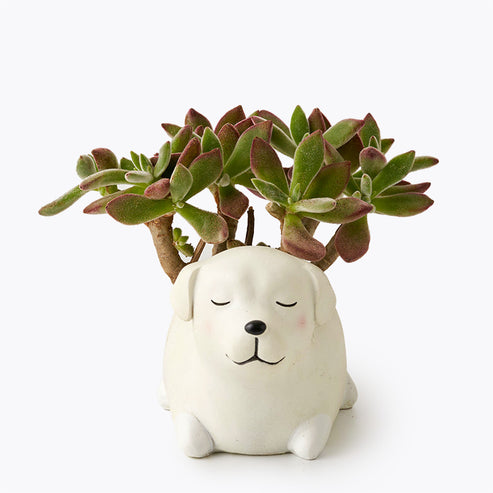 A beautifully arranged assortment of low-maintenance plants to bring a touch of nature to their living space.
Personalized Wooden Pen Set
A set of high-quality wooden pens engraved with the teacher's name or initials.
Culinary Experience Gift Card
A voucher for a cooking class or a gourmet dining experience at a renowned restaurant.
A Thoughtful Teacher's Journal
A journal designed specifically for educators, featuring prompts and inspiring quotes.
The Best Teacher Christmas Gifts
The Best Gifts
While an extravagant gift can dazzle, the most cherished presents often carry sentimental value. Handwritten notes, personalised artwork, or a collection of heartfelt messages from students can hold a special place in a teacher's heart.
In the realm of gift-giving, it's not the opulence of the present, but the depth of sentiment that truly resonates. While an opulent gift may momentarily dazzle, it's the ones imbued with personal touch that find a permanent place in a teacher's heart. Handwritten notes, bearing the raw emotions of gratitude and admiration, transcend the boundaries of material worth. Personalised artwork, created with love and care, becomes a cherished piece of the teacher's journey. A collection of heartfelt messages from students, woven into a tapestry of appreciation, serves as a testament to the indelible mark they've left.
A Collection of Handwritten Thank-You Notes: A carefully compiled book of heartfelt messages from current and former students.

Personalized Book Embosser: A custom embosser featuring the teacher's name, allowing them to leave their mark on their personal library.

A Donation in Their Name: A contribution to a charitable cause or an educational project in the teacher's honour.

Custom Portrait of the Teacher: A portrait capturing the essence and dedication of the teacher, created by a local artist.

A Handmade Pottery Piece: A one-of-a-kind pottery item, such as a mug or vase, crafted by a local artisan.
Unwrapping Teacher Xmas Gift Ideas
Gift Ideas
In this section, we delve into a selection of thoughtful gift ideas that cater to various tastes, interests, and personalities. From bookworms to art enthusiasts, there's a little something for every teacher.
Navigating the landscape of teacher Christmas gifts is an adventure of its own. Each teacher, a unique constellation of quirks and passions, deserves a gift that resonates with their individuality. For the bookworm who seeks solace in the pages of literature, a carefully selected novel or a beautifully crafted bookmark may spark joy. The art enthusiast may find inspiration in a set of quality brushes or a canvas of rich, vibrant hues. From tech-savvy gadgets to the simplicity of a potted succulent, there's a treasure trove of options to explore, ensuring there's a little something for every teacher.
Personalized Desk Organizer
A beautifully crafted desk organizer with compartments for pens, stationery, and a special slot for their favourite photograph.
A Handmade Pottery Piece
Select a unique pottery item, such as a mug or vase, crafted by a local artisan to add an artistic touch to their space.
A Virtual Museum Tour Package
Access to virtual tours of renowned museums around the world, enriching their knowledge and providing a unique experience.
Personalized Mug
A personalized mug is a thoughtful keepsake that combines functionality with sentimentality. Crafted with care, it bears a unique touch - be it a name, a cherished memory, or a heartfelt message. Every sip becomes a moment of warmth and connection, reminding the recipient of the special bond they share with the giver. It's a gift that elevates the everyday, making morning rituals or afternoon tea a cherished experience.
Teacher Xmas Gift Trends
Gift Trends
As the world evolves, so do our gift-giving traditions. In this section, we take a contemplative look at emerging trends in teacher Christmas gifts. From eco-friendly options to virtual experiences, the landscape is shifting towards more sustainable and experiential choices.
In the ever-evolving tapestry of gift-giving, new trends weave their threads alongside time-honoured traditions. As environmental consciousness takes root, the embrace of eco-friendly gifts gathers momentum. From sustainable stationery crafted with recycled materials to potted plants that breathe life into spaces, the options are as kind to the earth as they are to the heart. Moreover, in a world increasingly connected by screens, virtual experiences offer a unique gift avenue. From online courses that ignite new passions to virtual tours that traverse the globe, the gift of knowledge and exploration transcends physical boundaries.


Sustainable and Eco-Friendly Gifts
With a growing focus on sustainability, eco-friendly gifts like reusable bamboo or stainless steel water bottles, eco-conscious stationery, or plantable seed paper are not only thoughtful but also environmentally conscious.
Subscription Boxes
Monthly subscription boxes curated around specific interests (such as books, wellness, or gourmet snacks) provide teachers with a delightful surprise and a continuous source of enjoyment throughout the year.
Tech Accessories for Hybrid Learning
As education evolves, consider gifts like high-quality webcams, noise-cancelling headphones, or ergonomic desk accessories that enhance the teaching experience, especially for those navigating hybrid or online learning environments.